RECENT MEDIA
6/16/2021 12:55:22 PM
6/16/2021 12:29:38 PM
THE NEXT BANDS ON STAGE
Signed up 16 October 2016 at 3:47 a.m.

Alternative rock
New Zealand
Signed up 26 October 2015 at 5:39 a.m.

Acoustic
New Zealand
Signed up 19 May 2015 at 9:08 p.m.

Alternative Folk
New Zealand
Next bands around the globe

Emotional hardcore
Japan
Signed up less than one hour ago

Alternative rock
Italy
Schwimmbad Club
Phone: 0049-6221-470201



General Informations: mail@schwimmbadclub.de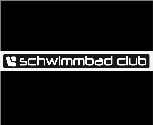 Schwimmbad Club
Tiergartenstrasse 13, Heidelberg
Show on map
Seit über 30 Jahren bietet der Schwimmbad Club ein breites Angebot an Unterhaltung an vier Tagen der Woche. Dann geht es ab auf einer Bühne, auf der schon Kurt Curbain und Fury in the Slaughterhouse auftraten, in einem Kino, einer Disco und einer Bar mit Live-DJ. Von Dark-Wave bis Hip Hop werden nahezu alle Geschmäcker bedient. Ein Bistro versorgt die Feiernden mit Snacks und Getränken und im Sommer gibt es sogar eine Open Air Disco. Seit 2001 ist der Live-Club auch Austragungsort für die regionalen Emergenza Vorrunden und Semifinale. Mit 300 Pers. Fassungsvermögen kann man dort auch schnell eine richtig gute Stimmung bekommen. In diesem Kult-Club muss man einfach gespielt haben.