THE NEXT BANDS ON STAGE
Signed up 16 October 2016 at 3:47 a.m.

Alternative rock
New Zealand
Signed up 26 October 2015 at 5:39 a.m.

Acoustic
New Zealand
Signed up 19 May 2015 at 9:08 p.m.

Alternative Folk
New Zealand
Next bands around the globe
Signed up 21 September 2023 at 1:27 p.m.

Hip Hop
Denmark
Signed up 21 September 2023 at 6:03 a.m.

Other...
France
Special Activities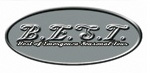 Want to go on tour with your band? If you took part in Emergenza let us see what you've got! You could be playing in the best clubs and venues across north America and Europe!

If you need a management company or label that will advise you and get your band on the best digital platforms then Track1 is what you"re looking for.

Want to reach millions of people with your music? Want the music heard from New York to Tokyo? From Sydney to Moscow? Sell your songs on ITunes through Emergenza and reach a wider audience!

It's open to solo artists and singer songwriters. This is the opportunity to win a spot at the Taubertal Open Air Festival as well as the Popkomm international showcase in Berlin.