THE NEXT BANDS ON STAGE
Signed up 16 October 2016 at 3:47 a.m.

Alternative rock
New Zealand
Signed up 26 October 2015 at 5:39 a.m.

Acoustic
New Zealand
Signed up 19 May 2015 at 9:08 p.m.

Alternative Folk
New Zealand
Next bands around the globe
Signed up 29 May 2023 at 11:07 p.m.

Other...
Russia
Signed up 29 May 2023 at 9:09 p.m.

Pop Rock Alternative
Russia
Backline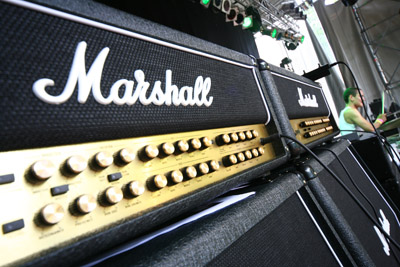 When an Emergenza band plays on one of our stages they always get TOP quality gear.


MAPEX DRUMS:
PRO M Series with 5 cymbal stands, 2 high toms, 1 or 2 floor toms, kick drum and snare 'A



MARSHALL AMPS FOR BOTH GUITAR AND BASS: :
Guitar head JVM 410 with 1960A speaker cabinet or JVM 210H head with MC412A cabinet. The 3rd guitar amp is a combo JVM210C or a JVM205C.
For the BASS the Amp is a VBA 400 head with either a VBC810 Cabinet or a MBC410

SABIAN CYMBALS:
AAX Metal series or HHX. 2 Crashes, Hi Hat, China, Splash and Ride.


STAGE EQUIPMENT:
All EVANS Drum Skins, All Cables and accessories PLANET WAVES, K&M Stands and SENNHEISER Evolution series microphones.