THE NEXT BANDS ON STAGE
Signed up 16 October 2016 at 3:47 a.m.

Alternative rock
New Zealand
Signed up 26 October 2015 at 5:39 a.m.

Acoustic
New Zealand
Signed up 19 May 2015 at 9:08 p.m.

Alternative Folk
New Zealand
Next bands around the globe
Signed up 27 May 2020 at 8:40 p.m.

Breakbeat
Russia
Signed up 27 May 2020 at 2:51 p.m.

Rock
Ukraine
Gamla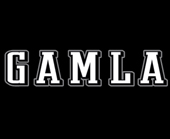 Gamla
Grensen 1, Oslo
Show on map
GAMLA KONSERTSTED midt i Oslo sentrum, har levert livemusikk i de fleste Rock og Pop, Roots og Retro-vinkler siden 1972. Stadig er dette musikksjangere Gamla har på sin scene.

Allerede på 50-tallet var Gamla, eller Gamle Christiania som stedet egentlig heter, en beryktet øl-bule. Tidlig på 1900-tallet ble lokalet brukt som kjeglebane, en tidlig versjon av bowlinghall og enda før dette på 1700-tallet var lokalet en stall da hest og kjerre dominerte bybildet. På Gjæstgiveriet har det vært serveringssted, som et av de eldste i Oslo siden tidlig på 1800-tallet. I 2 etg. var selve gjestgiveriet gjerne brukt av kjøpmenn utenbys fra som hadde salgsbod på Stortorvet. De parkerte sine hester i stallen der Gamla er idag. I en lengre periode på 1900-tallet ble serveringen i 1 etg. drevet av Ringnes Bryggeriforening, men i dag er det Storgjest A/S som står bak driften i denne gamle Thon-eide gården, som også har en flott bakgård med sjel. Her er det servering på sommerstid, mai-sep.