RECENT MEDIA
6/15/2021 7:40:06 PM
6/15/2021 7:39:13 PM
THE NEXT BANDS ON STAGE
Signed up 16 October 2016 at 3:47 a.m.

Alternative rock
New Zealand
Signed up 26 October 2015 at 5:39 a.m.

Acoustic
New Zealand
Signed up 19 May 2015 at 9:08 p.m.

Alternative Folk
New Zealand
Next bands around the globe

Alternative rock
Italy

Indie
Russia
Debaser Slussen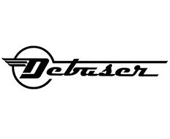 Debaser Slussen
Karl Johans Torg 1, Stockholm
Show on map
DEBASER är Sveriges största klubbscen för i första hand pop och rock med en sammanlagd kapacitet på 1850 gäster och konserter under veckans flesta dagar. Sedan starten 2002 har drygt 2525 artister som Bob Dylan, The Strokes, The Soundtrack of our Lives, bob hund, Arcade Fire, Juliette & the Licks, Dizzee Rascal, Marit Bergman, Pete Doherty, Bright Eyes, Pipettes, The Ark, Peaches och Ryan Adams för att nämna några, förgyllt våra dagar.

Debaser Slussen är sedan september 2002 öppen runt sex kvällar i veckan året runt och själva byggnaden ligger vackert belägen mellan Gamla Stan och Slussen. Sommartid blir adressen Karl Johans Torg en träffpunkt för alla musikintresserade som älskar att sitta i solen med en öl i handen och en bit mat på bordet, samtidigt som någon av stans bästa plattvändare spelar din favoritlåt. Torget är då en naturlig start på kvällen innan du glider in på "Debban" för att kolla in nästa "upcoming" band. Vintertid är det något alldeles extra att i bakfickan DFB njuta av en drink och titta ut över stadens ljus som speglar sig i Saltsjön. Med andra ord fungerar Debaser både i ymnigt snöfall som i badande solsken.