RECENT MEDIA
6/2/2021 3:41:37 PM
6/1/2021 9:33:50 AM
THE NEXT BANDS ON STAGE
Signed up 16 October 2016 at 3:47 a.m.

Alternative rock
New Zealand
Signed up 26 October 2015 at 5:39 a.m.

Acoustic
New Zealand
Signed up 19 May 2015 at 9:08 p.m.

Alternative Folk
New Zealand
Next bands around the globe

Dance
Russia
Signed up yesterday at 2:43 a.m.

Other...
Germany
On The Rocks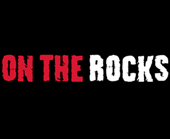 On The Rocks
Mikonkatu 15, Helsinki
Show on map
Rocksissa toimii keskiviikkoistin Stand Up On the Rocks sekä Akkarikerho – akustista liveä ja lämmintä tunnelmaa legendaarisen MTV Unplugged -ohjelman tapaan. Kerran kuukaudessa Akkarikerholla kuukauden erikoinen. Torstaisin Rocksin lavalla nähdään raskaanpaa mättöä tuoreiden metallibändien toimesta, perjantaisin punkkia ja rokkia. Lauantaisin musiikkigenret vaihtelevat, pääosassa hyvät rokkibileet ja kannat kattoon! Legendaarinen On the Rocks on toiminut Helsingin ydinkeskustassa, rautatieaseman vieressä Mikonkadulla jo yli 10 vuotta. Rock-luolassa riittää rankkaa menoa jokaiselle illalle. Rock-henkiset bileet jatkuvat joka ikinen yö 04:ään, live-keikkoja kuullan 4 kertaa viikossa. On the Rocks on valittu 2011 ja 2012 kaupungin parhaaksi baariksi. Siellä on rento ilmapiiri, ilmainen biljardi ja kaupungin aurinkoisin rock-terassi.