RECENT MEDIA
6/17/2021 11:05:27 PM
6/16/2021 12:55:22 PM
THE NEXT BANDS ON STAGE
Signed up 16 October 2016 at 3:47 a.m.

Alternative rock
New Zealand
Signed up 26 October 2015 at 5:39 a.m.

Acoustic
New Zealand
Signed up 19 May 2015 at 9:08 p.m.

Alternative Folk
New Zealand
Next bands around the globe

Rock '90
Italy

Alternative rock
Ukraine
Orangerie - Botanique
Phone: 02-226.12.11



General Informations: info@botanique.be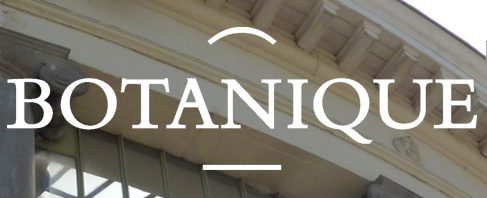 Orangerie - Botanique
Rue Royale, 236, Brussels
Show on map
Ci-dessous l'historique de l'Orangerie du Botanique, centre culturel majeur de Bruxelles:

La société royale d'horticulture des Pays-Bas inaugura en 1829 le jardin du Botanique pour y exposer des collections bruxelloises de plante. Victor Hugo déclara d'ailleurs en 1852: "Bruxelles possède deux merveilles uniques au monde: la Grand Place et le panorama du jardin Botanique". Lieu de science et d'études botanistes jusqu'en 1939, l'Orangerie ne devient le centre culturel de la Communauté française de Belgique qu'en 1984.

La reconversion est en marche. Le site connait alors de grands travaux de rénovation pour être adapté à la réception d'un tout autre public. La musique et les arts plastiques y sont mis à l'honneur afin d'exposer les oeuvres de quelques 400 artistes par an, toutes disciplines confondues. De nombreuses exposition de choix ont lieu à l'Orangerie dans les années 90, et de prestigieux artistes viennent y donner des concerts (Oasis, Jeff Buckley, The Arctic Monkeys…). Par ailleurs, l'Orangerie du Botanique acceuille chaque année la finale Emergenza Belgique.