THE NEXT BANDS ON STAGE
Signed up 16 October 2016 at 3:47 a.m.

Alternative rock
New Zealand
Signed up 26 October 2015 at 5:39 a.m.

Acoustic
New Zealand
Signed up 19 May 2015 at 9:08 p.m.

Alternative Folk
New Zealand
Next bands around the globe

Indie Rock
United Kingdom

Nu Grunge
Russia
Falkendom
Phone: 0521-62277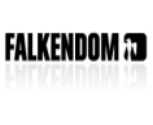 Falkendom
Meller Str. 77, Bielefeld
Show on map
Seit 2009 finden hier die Bielefelder Vorrunden statt. Super schönes 200er-Jugendzentrum mit kleinem Backstage (dafür aber direktem Bühnenaufgang), Kicker im Flur und toller Bühne, auf der schon Größen wie Casper, Volbeat uvm. standen. Abegeshen von Konzerten veranstaltet der Falkendom sonst Kinder - und Jugendprogramm oder Partyreihen.