THE NEXT BANDS ON STAGE
Signed up 16 October 2016 at 3:47 a.m.

Alternative rock
New Zealand
Signed up 26 October 2015 at 5:39 a.m.

Acoustic
New Zealand
Signed up 19 May 2015 at 9:08 p.m.

Alternative Folk
New Zealand
Next bands around the globe
Signed up less than one hour ago

Alternative rock
Spain

Other...
Germany
Le Studio one
Phone: 05-62-26-86-63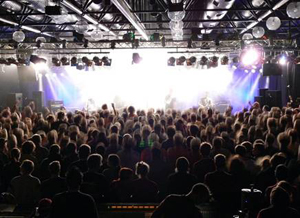 Le Studio one
1 Avenue Du Grand Ramier, Toulouse
Show on map
Le studio one est la grande salle du complexe du ramier. Tantôt boîte de nuit ou club elle accueille très régulièrement tremplins, et concerts rock développant ainsi la scène musicale régionale.