THE NEXT BANDS ON STAGE
Signed up 16 October 2016 at 3:47 a.m.

Alternative rock
New Zealand
Signed up 26 October 2015 at 5:39 a.m.

Acoustic
New Zealand
Signed up 19 May 2015 at 9:08 p.m.

Alternative Folk
New Zealand
Next bands around the globe

Stonerrock
Russia

Other...
France
Sputnikhalle
Phone: 02545-98056



General Informations: info@sputnikhalle.de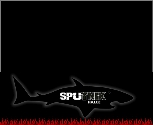 Sputnikhalle
Am Hawerkamp 31, Münster
Show on map
Im Sputnikcafé (gehört zur Sputnikhalle) finden seit 2010 unsere Emergenza-Vorrunden statt. Das Gelände ist super cool, die Stimmung immer klasse. Der Club selbst hat ein gemütliches Flair und lecker Pizza ;) In der 250er Location spielen Newcomer und Localheroes, direkt nebenan in der Halle fast jede namhafte Band...Neben Konzerten kannst du hier bei Discoveranstaltungen und Partyreihen feiern gehen.