RECENT MEDIA
5/25/2020 3:38:13 PM
5/23/2020 5:23:55 PM
THE NEXT BANDS ON STAGE
Signed up 16 October 2016 at 3:47 a.m.

Alternative rock
New Zealand
Signed up 26 October 2015 at 5:39 a.m.

Acoustic
New Zealand
Signed up 19 May 2015 at 9:08 p.m.

Alternative Folk
New Zealand
Next bands around the globe
Signed up 24 May 2020 at 6:17 a.m.

Blues rock
France
Signed up 23 May 2020 at 11:32 p.m.

Punk rock
Norway
Rust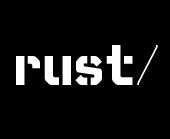 Rust
Guldbergsgade 8, København N
Show on map
Rust is situated in the vibrant neighbourhood of Nørrebro, close to the city center.
Since birth in 1989 the club has been at the forefront of Copenhagen nightlife, presenting a vital live music and clubbing scene for those who prefer their night out a bit off the mainstream.