RECENT MEDIA
7/4/2020 2:12:45 PM
7/4/2020 2:03:32 PM
THE NEXT BANDS ON STAGE
Signed up 16 October 2016 at 3:47 a.m.

Alternative rock
New Zealand
Signed up 26 October 2015 at 5:39 a.m.

Acoustic
New Zealand
Signed up 19 May 2015 at 9:08 p.m.

Alternative Folk
New Zealand
Next bands around the globe

Other...
Germany

Pop Punk
Ukraine
Espy (basement)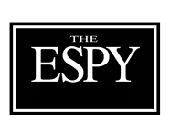 Espy (basement)
11 The Esplanade (st. Kilda), Melbourne
Show on map
Small 200 capacity venue with a funky separate seating area. All Australian rock stars have played here first. Emergenza brings over 100 upcoming bands a year through this funky venue. Part of the big complex that is the Esplanade hotel (or Espy as it is commonly known) this venue is history in itself. A gorgeous location, amazing food and beers and the best chill out terrace in the world. We are super proud to bring the Emergenza music competition to the basement at the Espy.