THE NEXT BANDS ON STAGE
Signed up 16 October 2016 at 3:47 a.m.

Alternative rock
New Zealand
Signed up 26 October 2015 at 5:39 a.m.

Acoustic
New Zealand
Signed up 19 May 2015 at 9:08 p.m.

Alternative Folk
New Zealand
Next bands around the globe

Hard Rock
Latvia

Jazz Indie Pop
United Kingdom
Keller Klub
Phone: +49(0)711-7223783



General Informations: info@kellerklub.com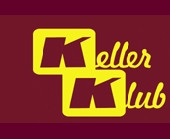 Keller Klub
Rotebühlplatz 4, Stuttgart
Show on map
Seit 2008 neuer Austragungsort für die Vorrunden. Der innerhalb weniger Monaten zum Kultclub avancierte Keller Klub mitten in der Stadtmitte bietet zwar nur eine kleine Bühne, aber dennoch für bis zu 400 Besuchern Platz. Und die Atmosphäre mit den Fans, die quasi fast schon mit auf der Bühne stehen ist einmalig und wird auch von vielen internationalen Bands sehr geschätzt. Da an den Wochenenden immer Parties sind, werden die meisten Vorrundenkonzerte Sonntags ausgetragen.