THE NEXT BANDS ON STAGE
Signed up 16 October 2016 at 3:47 a.m.

Alternative rock
New Zealand
Signed up 26 October 2015 at 5:39 a.m.

Acoustic
New Zealand
Signed up 19 May 2015 at 9:08 p.m.

Alternative Folk
New Zealand
Next bands around the globe

rock alternative
Peru

rock alternative
Spain
Le Café Julien
Phone: 04-91-24-34-10



General Informations: contact@espace-julien.com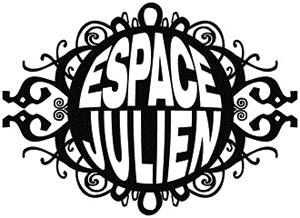 Le Café Julien
39 Cours Julien, Marseille
Show on map
Rock, pop, métal, hip-hop, reggae… tous les styles, tous les publics, des Artistes amateurs ou professionnels, toutes les diasporas culturelles sont ainsi rassemblés à l'Espace Julien, véritable lieu de rencontres du centre ville marseillais, tremplin pour les groupes locaux et passage obligé pour les groupes confirmés. Le Café Julien est la scène café-musiques de l'Espace Julien.