RECENT MEDIA
7/25/2021 7:51:30 PM
7/25/2021 5:53:07 PM
THE NEXT BANDS ON STAGE
Signed up 16 October 2016 at 3:47 a.m.

Alternative rock
New Zealand
Signed up 26 October 2015 at 5:39 a.m.

Acoustic
New Zealand
Signed up 19 May 2015 at 9:08 p.m.

Alternative Folk
New Zealand
Next bands around the globe

Electronic
Russia

Reggae
Sweden
Jive
Phone: +61 08 82 11 66 83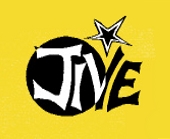 Jive
181 Hindley St., Adelaide
Show on map
Jive is a super cool venue where Adelaide music lovers go to see up coming bands. The stars of tomorrow are playing today at this cheap and funky hang out. With live music everyday and local beers served this is a gem of a place which has a downstairs (where the live bands are) and an upstairs area where you can chill out and watch bands from the balcony . A typical rock and roll place where the vibe is positive and it's perfect for Emergenza Festival music contest to showcase the best emerging artists!