RECENT MEDIA
6/17/2021 11:05:27 PM
6/16/2021 12:55:22 PM
THE NEXT BANDS ON STAGE
Signed up 16 October 2016 at 3:47 a.m.

Alternative rock
New Zealand
Signed up 26 October 2015 at 5:39 a.m.

Acoustic
New Zealand
Signed up 19 May 2015 at 9:08 p.m.

Alternative Folk
New Zealand
Next bands around the globe

Alternative rock
Spain
Signed up yesterday at 10:56 p.m.

Alternative metal
Italy
Rubys Lounge
Phone: +61 03 97 54 74 45



General Informations: oska@rubyslounge.com.au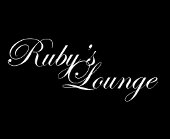 Rubys Lounge
1648 Burwood Hwy, Melbourne
Show on map
An old catchphrase from this venue used to be: " no dickheads". Indeed this out in the sticks venue is what legends are made of. Much of it was attributed to the owners who in retaliation to the local bush community they started a uber-cool venue just off the Burwood hwy. It is far out of Melbourne and really worth going to. The list of bands that played here is too big to mention. This 400 capacity venue is decked out like an old 1920's venue with red velvet curtains and low lights. Decor is simply marvelous with that burlesque feel. Emergenza saw some of the very best upcoming bands in this venue. So much so that 4 of those ended on a 16 track international compilation where 6 bands were from OZ.....you do the percentage!