RECENT MEDIA
7/20/2019 11:08:14 PM
7/19/2019 3:58:24 PM
THE NEXT BANDS ON STAGE
Signed up 16 October 2016 at 3:47 a.m.

Alternative rock
New Zealand
Signed up 26 October 2015 at 5:39 a.m.

Acoustic
New Zealand
Signed up 19 May 2015 at 9:08 p.m.

Alternative Folk
New Zealand
Next bands around the globe

Post Grunge
Russia

Alternative metal
Ukraine
The Trocadero
Phone: 215-922-5483



General Informations: joanna@thetroc.com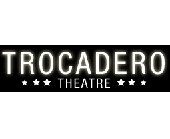 The Trocadero
1003 Arch Street, Philadelphia
Show on map
The Trocadero Theatre, listed on the National Registry of Historic Places, will intrigue partygoers and music lovers.