THE NEXT BANDS ON STAGE
Signed up 16 October 2016 at 3:47 a.m.

Alternative rock
New Zealand
Signed up 26 October 2015 at 5:39 a.m.

Acoustic
New Zealand
Signed up 19 May 2015 at 9:08 p.m.

Alternative Folk
New Zealand
Next bands around the globe
Signed up yesterday at 8:40 p.m.

Breakbeat
Russia
Signed up yesterday at 2:51 p.m.

Rock
Ukraine
Babel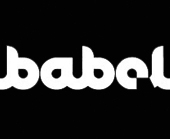 Babel
Spångatan 38, Malmo
Show on map
I september 2008 slog Malmös mesta partykyrka upp portarna och bakom dem väntade ett nyrenoverat konsert-, klubb- och dansmekka. Babel var fött.

Babel föddes ur askan av kulturhuset Jeriko. Personerna bakom Babel drev tidigare bar och klubbverksamheten i huset och genomförde under 2008 en vision de gått och burit på länge. Man ville med Babel skapa en internationellt gångbar konsert- och klubblokal för en musikintresserad publik. Under renoveringen byttes hela ljud- och ljussystem ut för att skapa de bästa förutsättningar för att arrangera konsert-, klubb- och andra scenarrangemang.

Babel har som vision att alltid boka konserter och klubbkvällar med hög kvalitet och med stor bredd både geografiskt och genremässigt. Sedan år 2000 har man genom Jeriko och klubbverksamheten man drev där ett väl ansett rykte både i Sverige och internationellt genom bokningar av artister och DJs som till exempel Trentemøller, Raphael Saadiq, Booka Shade, Cut Copy, 2 many DJs, Fever Ray, Theo Parrish, Andrew Weatherall, Wildbirds & Peacedrums, Lykke Li, Jesse Rose, Carl Craig, Lisa Ekdahl, Jamie Woon, Jonathan Johansson, Morgan Geist, Maskinen med flera.

Att Babel tog över kyrkan på Spångatan 2008 så innebar det att Jerikos verksamhet och föreningar, Jazz i Malmö och MixMusik flyttade sin verksamhet till andra lokaler. Men delvis så fortsatte de att göra fina konserter på Babel.

Till det stora dansgolvet byttes hela ljudsystemet byts ut för att kunna skapa ett ljud av internationell klass både till live och klubbmusik. En ny ljusrigg med movingheads, laser och nya projektioner installerades för att kunna skapa den perfekta klubbmiljön och tillsammans bäddar detta för att Babel kommer fortsätta vara i täten bland Malmös nattklubbar.

Babels klubb kvällar fortsätter att förgylla Malmös helgkvällar och med en bredd som saknar motstycke i Malmö kommer soul/techno/electro/pop att sätta färg på era nattklubbsbesök och göra Babel till Malmös mest framåtskridande nattklubb.

Babel är hus där kulturella och kommersiella aktörer ska kunna jobba ihop på ett professionellt sätt gentemot Malmö publiken och erbjuda klass, bredd och energi.