RECENT MEDIA
6/2/2021 3:41:37 PM
6/1/2021 9:33:50 AM
THE NEXT BANDS ON STAGE
Signed up 16 October 2016 at 3:47 a.m.

Alternative rock
New Zealand
Signed up 26 October 2015 at 5:39 a.m.

Acoustic
New Zealand
Signed up 19 May 2015 at 9:08 p.m.

Alternative Folk
New Zealand
Next bands around the globe

Other...
Russia

Dance
Russia
Land of Live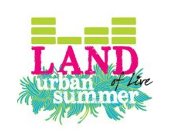 Land of Live
Via Maestri Del Lavoro 27, Legnano
Show on map
Il Land of Live (ex Land of Freedom) è considerato da tutti i gruppi emergenti italiani una delle tappe centrali per promuovere la propria musica e per cercare di conquistare attenzione e visibilità nel panorama rock emergente italiano. Da anni il club dà spazio ai nuovi talenti ed alle band rock, meta, funk che con talento, passione ed energia contribuiscono al successo della struttura. Emergenza ha prodotto alcune delle migliori serate di musica emergente e attraverso il suo concorso musicale ha saputo arricchire e completare una programmazione che la direzione artistica del Land of Live è sempre e comunque riuscita a mantenere ricca e di grande gusto.