THE NEXT BANDS ON STAGE
Signed up 16 October 2016 at 3:47 a.m.

Alternative rock
New Zealand
Signed up 26 October 2015 at 5:39 a.m.

Acoustic
New Zealand
Signed up 19 May 2015 at 9:08 p.m.

Alternative Folk
New Zealand
Next bands around the globe

Hip Hop
Denmark

Electro Pop
Denmark
Henriksberg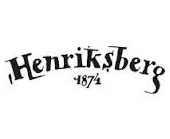 Henriksberg
Stigbergsliden 7, Gothenburg
Show on map
Ballroom är en klubblokal med en hög mysfaktor belägen längst ner i Henriksberg. Ballroom har en bred scen som är uppbyggd runt den massiva bergväggen. Berget står kvar som en fräck scenbakgrund men är anpassat så att det fortfarnade är ett bra scenljud. Med mysig belysning, ett bra dansgolv är det den perfekta konsertlokalen för en mindre konsert.
Det finns även ett soffrum där de som ej är så intresserade av livemusiken kan sitta och umgås utan att störas av konserten. Detta gör Ballroom till en perfekt klubblokal där man aldrig behöver oroa sig för att musiken är så hög att du ej kan prata med dina vänner.