THE NEXT BANDS ON STAGE
Signed up 16 October 2016 at 3:47 a.m.

Alternative rock
New Zealand
Signed up 26 October 2015 at 5:39 a.m.

Acoustic
New Zealand
Signed up 19 May 2015 at 9:08 p.m.

Alternative Folk
New Zealand
Next bands around the globe

Rap
Denmark

Folk rock
Denmark
La Marquise
Phone: 04-72-61-92-92



General Informations: clubmarquise@hotmail.com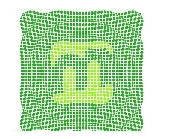 La Marquise
20 Quai Augagneur, Lyon
Show on map
A la fois salle de concerts intimiste, scène de théâtre, bar de nuit et discothèque, cette péniche se distingue des autres par une programmation éclectique. Lieu ressource pour les groupes émergents rock à Lyon, elle accueille aussi bien des groupes amateurs que des artistes renommés et pointus. Un beau tremplin local mis en avant par le programmateur Jun Matsuoka. Rock, pop, electro, DJ, métal, punk, soul, la Marquise est la scène de toutes les musiques.