THE NEXT BANDS ON STAGE
Signed up 16 October 2016 at 3:47 a.m.

Alternative rock
New Zealand
Signed up 26 October 2015 at 5:39 a.m.

Acoustic
New Zealand
Signed up 19 May 2015 at 9:08 p.m.

Alternative Folk
New Zealand
Next bands around the globe

Electronic rock
Russia
Signed up yesterday at 10:46 p.m.

Indie Rock
Russia
Totem Club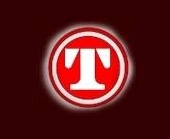 Totem Club
Via Vecchia Ferriera, Vicenza
Show on map
Nessuna band emergente, nessuno gruppo emergente e nessun musicista emergente può pensare di arrivare a diventare famoso e apprezzato senza suonare dal vivo e promuovere la propria musica. Per questo motivo Emergenza rock ed il Totem Club hanno unito le forze e sono riusciti a realizzare una serie di fantastiche serate completamente dedicate proprio alle band emergenti ed al nuovo rock italiano. Proprio in seguito alla presenza del festival per emergenti il Totem, che già vanta una fama di eccellenza con scelte sempre di grande stile e di grande freschezza, ha visto la presenza sul suo bellissimo palco di decine di musicisti emergenti che hanno saputo con passione e creatività completare la già brillante programmazione del club.