THE NEXT BANDS ON STAGE
Signed up 16 October 2016 at 3:47 a.m.

Alternative rock
New Zealand
Signed up 26 October 2015 at 5:39 a.m.

Acoustic
New Zealand
Signed up 19 May 2015 at 9:08 p.m.

Alternative Folk
New Zealand
Next bands around the globe

Alternative rock
Spain

Other...
Germany
Chlorò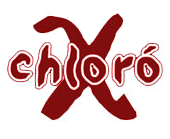 Chlorò
Via Giovanni Xxlll, 44/42 Calimera, Lecce
Show on map
Entrare nel Chlorò dà la sensazione di ritrovare le proprie radici ancestrali pur rimanendo vividamente ancorati al presente. Uno stile tutto particolare, che fa da cornice ad artisti emergenti, principalmente rock, ma anche di altri stili musicali, a volte in concerti singoli, a volte in rassegne, a volte in contest a volte in festival.