THE NEXT BANDS ON STAGE
Signed up 16 October 2016 at 3:47 a.m.

Alternative rock
New Zealand
Signed up 26 October 2015 at 5:39 a.m.

Acoustic
New Zealand
Signed up 19 May 2015 at 9:08 p.m.

Alternative Folk
New Zealand
Next bands around the globe
Signed up less than one hour ago

Other...
Italy

Other...
Germany
Velvet
Phone: +39 0541 756111



General Informations: info@velvet.it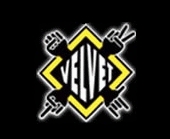 Velvet
Via Sant'Aquilina 21, Rimini
Show on map
Sulle alture che fronteggiano Rimini il velvet è uno dei locali più alternativi della riviera adriatica. Uno spazio aperto a tutte le forme di spettacolo con 2500 mq di sale, due palchi, pizzeria e bar. Il Velvet, da oltre 30 anni propone musica dal vivo con gruppi professionisti e band emergenti. Concorsi rock per nuove band e performance internazionali. Le migliori band di area rock italiane ed internazionali: più di mille concerti nella sua storia. L'offerta musicale è ampia, dal rock all'afro, dal reggae all'elettronica, dalla dubstep alla musica anni '60. Emergenza ha realizzato serate e concerti con delle proposte piene di talento provenienti dal mondo della musica emergente italiana.