THE NEXT BANDS ON STAGE
Signed up 16 October 2016 at 3:47 a.m.

Alternative rock
New Zealand
Signed up 26 October 2015 at 5:39 a.m.

Acoustic
New Zealand
Signed up 19 May 2015 at 9:08 p.m.

Alternative Folk
New Zealand
Next bands around the globe

Experimental Rock
Sweden

Alternative rock
Russia
Naima Club
Phone: 0541-640520



General Informations: naimaclub@libero.it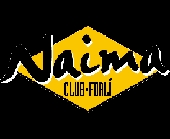 Naima Club
Via Somalia 2, Forlì
Show on map
30 anni. A tanto ammonta l'esperienza di questo locale, che ha visto sui suoi palchi moltissimi artisti blues e rock, gruppi emergenti e concorsi rock di calibro internazionale. Una pietra miliare nel panorama musicale di Forlì.