RECENT MEDIA
6/2/2021 3:41:37 PM
6/1/2021 9:33:50 AM
THE NEXT BANDS ON STAGE
Signed up 16 October 2016 at 3:47 a.m.

Alternative rock
New Zealand
Signed up 26 October 2015 at 5:39 a.m.

Acoustic
New Zealand
Signed up 19 May 2015 at 9:08 p.m.

Alternative Folk
New Zealand
Next bands around the globe

Indie Rock
Russia

Other...
Russia
TLA
Phone: 215-922-1011



General Informations: info@theateroflivingarts.net/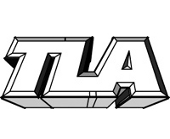 TLA
334 South St, Philadelphia
Show on map
The Theatre of Living Arts, fondly known as the TLA, was a movie house in its early years, showing art house films and weekly midnight screenings of The Rocky Horror Picture Show. Since then, it has become Philadelphia's premiere small concert venue, welcoming up-and-coming artists from all genres to rock the 1,000 concert goers it is able to hold within its walls. 20+ years in business and you can still catch a show almost any night of the week-just walk yourself right up to our box office and come on in to join the party.