THE NEXT BANDS ON STAGE
Signed up 16 October 2016 at 3:47 a.m.

Alternative rock
New Zealand
Signed up 26 October 2015 at 5:39 a.m.

Acoustic
New Zealand
Signed up 19 May 2015 at 9:08 p.m.

Alternative Folk
New Zealand
Next bands around the globe

Other...
Italy

Other...
Germany
Istanbul Cafè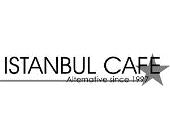 Istanbul Cafè
Via Stazione, 3 (Squinzano), Lecce
Show on map
L'Istanbul Cafè è il primo locale Alternativo nato in provincia di Lecce. Anno 1997. La musica Live è il cuore di questo locale, dove hanno suonato band rock italiane ma anche band inglesi ed internazionali. Uno spazio dove gli artisti si esibiscono esprimendo la propria musica in concorsi, festival potendo promuovere la propria arte.