THE NEXT BANDS ON STAGE
Signed up 16 October 2016 at 3:47 a.m.

Alternative rock
New Zealand
Signed up 26 October 2015 at 5:39 a.m.

Acoustic
New Zealand
Signed up 19 May 2015 at 9:08 p.m.

Alternative Folk
New Zealand
Next bands around the globe
Signed up less than one hour ago

Hard Rock
Latvia

Jazz Indie Pop
United Kingdom
DEMODE' CLUB
Phone: +39 08 05 62 15 67



General Informations: info@demodeclub.it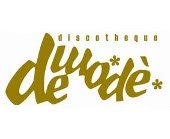 DEMODE' CLUB
Via dei Cedri, 14, Modugno
Show on map
Il cartellone artistico del Demodè va dai live-show dei grandi nomi della musica rock nazionale ed internazionale, ai gruppi emergenti in cerca di nuovi palchi da calcare; dalle serate di musica rock, a serate a tema da ballare, a concorsi per gruppi, alle performance da guardare.