THE NEXT BANDS ON STAGE
Signed up 16 October 2016 at 3:47 a.m.

Alternative rock
New Zealand
Signed up 26 October 2015 at 5:39 a.m.

Acoustic
New Zealand
Signed up 19 May 2015 at 9:08 p.m.

Alternative Folk
New Zealand
Next bands around the globe

Hip Hop
Denmark

Electro Pop
Denmark
Kägelbanan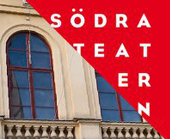 Kägelbanan
Mosebacke 1-3, Stockholm
Show on map
Södra Teaterns Kägelbana är en 125 år gammal lokal som en gång i tiden användes just för att spela kägla. Idag är det dock en konsert- och klubblokal i första hand, men även mindre evenemang som debatter och privata fester genomförs här. Lokalen är uppdelad i två salonger, den östra och den västra, som förenas av den rymliga entréhallen. På många evenemang är båda lokalerna öppna samtidigt.