THE NEXT BANDS ON STAGE
Signed up 16 October 2016 at 3:47 a.m.

Alternative rock
New Zealand
Signed up 26 October 2015 at 5:39 a.m.

Acoustic
New Zealand
Signed up 19 May 2015 at 9:08 p.m.

Alternative Folk
New Zealand
Next bands around the globe
Signed up less than one hour ago

Alternative rock
Spain

Other...
Germany
The Cage Theatre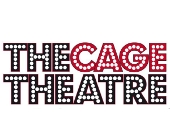 The Cage Theatre
Via Del Vecchio Lazzeretto, 20, Livorno
Show on map
Il Cage Theatre è un vero punto di riferimento per i concerti rock in Italia! Musica e concerti sono al centro dell'attenzione di questo locale. Tutti i nuovi gruppi rock italiani sono passati per questo palco, incluso il più importante concorso per band, "Emergenza Festival".