THE NEXT BANDS ON STAGE
Signed up 16 October 2016 at 3:47 a.m.

Alternative rock
New Zealand
Signed up 26 October 2015 at 5:39 a.m.

Acoustic
New Zealand
Signed up 19 May 2015 at 9:08 p.m.

Alternative Folk
New Zealand
Next bands around the globe

Electronic rock
Russia

Other...
Germany
Markthalle
Phone: +49-40 39 99 70 -0



General Informations: info@markthalle-hamburg.de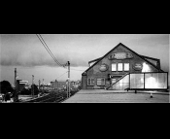 Markthalle
Klosterwall 11, Hamburg
Show on map
Seit 1977 ist die Markthalle Hamburgs Treffpunkt für ein breites Spektrum populärer Kultur. Ihre zentrale Lage, die hervorragende technische Ausstattung, die Infrastruktur des Hauses sowie ein übergreifendes Programmverständnis machen das Veranstaltungszentrum am Klosterwall für Kulturschaffende aller Genres attraktiv. Seit 2003 findet hier das große Norddeutsche Finale von Emergenza in sensationeller Atmosphäre statt. Die Bands, die es so weit schaffen, spielen in der 1100er-Location auf einer tollen Bühne, auf der schon fast jede namhafte Band einmal ein Konzert gegeben hat.

Der große Saal ist das Herzstück der Hamburger Markthalle. Mit seiner Rundbogenbühne und der Amphitheater -ähnlichen Stufenanordnung garantiert der Saal Veranstaltungserlebnisse, die bei bester Sicht und hervorragendem Sound in Erinnerung bleiben...