RECENT MEDIA
6/2/2021 3:41:37 PM
6/1/2021 9:33:50 AM
THE NEXT BANDS ON STAGE
Signed up 16 October 2016 at 3:47 a.m.

Alternative rock
New Zealand
Signed up 26 October 2015 at 5:39 a.m.

Acoustic
New Zealand
Signed up 19 May 2015 at 9:08 p.m.

Alternative Folk
New Zealand
Next bands around the globe

Acoustic Rock
Mexico

Indie Rock
Russia
Logo
Phone: +49-40-41338809



General Informations: chris@logohamburg.de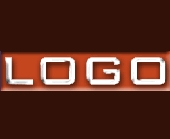 Logo
Grindelallee 5, Hamburg
Show on map
Seit 1974 finden im großartigen Logo AUSSCHLIEßLICH Live-Konzerte statt. Bands wie REM, Queens of the Stone Age oder Quinvy Jones standen hier schon auf der Bühne. In diese Rock'n'Roll Tradition reihen wir uns uns seit 1997 ein. Bis 2004 fanden in der 450er-Location unsere Semifinals statt. Seit 2004 feiern wir hier unsere Vorrunden und die Sieger derselben spielen das Semifinale im Knust.