RECENT MEDIA
1/26/2020 6:38:58 PM
1/26/2020 6:54:34 AM
THE NEXT BANDS ON STAGE
Signed up 16 October 2016 at 3:47 a.m.

Alternative rock
New Zealand
Signed up 26 October 2015 at 5:39 a.m.

Acoustic
New Zealand
Signed up 19 May 2015 at 9:08 p.m.

Alternative Folk
New Zealand
Next bands around the globe

Other...
France
Alternative pop
Sweden
Live Music Hall
Phone: 0049-0-221-9542990



General Informations: kontakt@livemusichall.de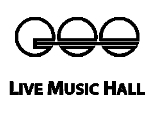 Live Music Hall
Lichtstrasse 30, Köln
Show on map
Live Music Hall. Wie beschreibt man diese legendäre Konzerthalle am besten? Manche behaupten, dass das erste Mal auf der Bühne in der Hall besser ist als Sex. Und die, die schon mal auf dieser Bühne standen, müssen es wissen. Diese Stage ist gigantisch und für Nachwuchskünstler ein berechtigter Traum, denn fast jede namhafte Band stand schon einmal auf diesen Bretten. Mit einem Fassungsvermögen von 1200 Menschen, passt die Hall perfekt für unsere NRW-Finale, die wir hier seit 2009 austragen, und die jedes Mal phänomenale Ereignisse sind. Neben Konzerten kannst du in der Live Music Hall Partsreihen und Discos besuchen. Ein absolutes MUST HAVE SEEN!!