THE NEXT BANDS ON STAGE
Signed up 16 October 2016 at 3:47 a.m.

Alternative rock
New Zealand
Signed up 26 October 2015 at 5:39 a.m.

Acoustic
New Zealand
Signed up 19 May 2015 at 9:08 p.m.

Alternative Folk
New Zealand
Next bands around the globe

Other...
Germany

Punk Alternative
Belgium
KGB
Phone: +34 93 210 59 06



General Informations: direccionkgb@gmail.com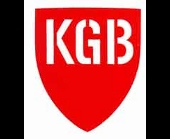 KGB
C/ Alegre de Dalt, 55, Barcelona
Show on map
La historia de esta sala es fascinante, empezó hace 27 años ofreciendo un lugar privilegiado a la cultura y vanguardia. La KGB cuenta con una nueva dirección deseosa de retomar este origen especial. Desde entonces, la sala ha comenzado a hospedar a cantantes y grupos musicales de la movida musical barcelonesa. La actualidad del pop español y de muchos otros géneros encuentra aquí un espacio inolvidable para promocionar música.