THE NEXT BANDS ON STAGE
Signed up 16 October 2016 at 3:47 a.m.

Alternative rock
New Zealand
Signed up 26 October 2015 at 5:39 a.m.

Acoustic
New Zealand
Signed up 19 May 2015 at 9:08 p.m.

Alternative Folk
New Zealand
Next bands around the globe

Pop Punk
Russia
Hip Hop
Finland
Store VEGA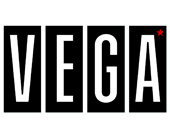 Store VEGA
Rejsbygade 1, København V
Show on map
VEGA er et regionalt spillested, der ejes og drives af den erhvervsdrivende fond Koncertvirksomhedens Fond, som er skabt med det ene formål at drive koncertvirksomhed. Dele af fondens musikdrift er baseret på kommunalt og statsligt tilskud.
I 2011 gæstede ca. 250.000 mennesker VEGA, og spillestedet er blevet kåret som den bedste koncertscene i Europa af det internationale musikmagasin Live. Med tre adskilte koncertsale kan VEGA præsentere et bredt musikprogram, der dækker mange forskellige genrer. Den store koncertsal, Store VEGA, har kapacitet til 1.550 gæster, den mellemste sal, Lille VEGA, har plads til 500, mens der er plads til 250 gæster i Ideal Bar Live.
Endvidere er der Ideal Bar i gadeniveauet, som er med til at skabe den perfekte ramme for en aften ude i det københavnske musik- og natteliv. VEGA råder over i alt 12 barer til servicering af publikum og musikere. VEGAs centrale placering i København og den tætte forbindelse til Sydsverige taget i betragtning, gør huset til et oplagt valg, når indendørskoncerter med internationale kunstnere skal planlægges.
Årligt løber der omkring 250 koncerter og begivenheder af stabelen i VEGA, der alle afspejler VEGAs målsætning om at finde den rette balance mellem nye talenter og mere etablerede navne indenfor rock, pop, soul, hiphop, elektronisk- og verdensmusik samt præsentere publikum for diverse klubkoncepter. VEGAs egen produktion af koncerter og arrangementer er årligt repræsenteret ved ca. 150 koncerter, clubbing events, showcases og særarrangementer. VEGAs tekniske udstyr, hvor særligt lydsystemet er af høj kvalitet, garanterer en perfekt oplevelse.
VEGA har åbnet dørene for de fleste af Skandinaviens førende kunstnere samt adskillige internationale stjerner som Prince, David Bowie, Björk, Suede, Kylie Minogue, Norah Jones, Moby, Foo Fighters, Blur og mange andre. Endvidere åbner VEGA dørene for klubfester med internationale stjerne-dj's såsom Fatboy Slim, Girl Talk, Erol Alkan, DJ Shadow og andre.