THE NEXT BANDS ON STAGE
Signed up 16 October 2016 at 3:47 a.m.

Alternative rock
New Zealand
Signed up 26 October 2015 at 5:39 a.m.

Acoustic
New Zealand
Signed up 19 May 2015 at 9:08 p.m.

Alternative Folk
New Zealand
Next bands around the globe
Signed up less than one hour ago

Other...
Germany

Melodic Death
Finland
Bikini
Phone: +34 93 322 08 00



General Informations: concerts@bikinibcn.com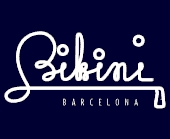 Bikini
Déu i Mata, 105, Barcelona
Show on map
Bikini es una sala de la parte alta de Barcelona, en continua evolución. Sus diferentes espacios, de distintas dimensiones, acogen diferentes tipos de eventos, como concursos de música, presentaciones, rodajes, convenciones, fiestas de empresa y privadas, pasarelas y conciertos para promocionar música. El equipamiento de sonido que ofrece la sala Bikini es perfecto para ejecutar muchos de los conciertos de rock en España, y de otros estilos. Bikini sigue presente, y lo seguirá estando, en la vida nocturna de Barcelona.