RECENT MEDIA
1/26/2020 6:38:58 PM
1/26/2020 6:54:34 AM
THE NEXT BANDS ON STAGE
Signed up 16 October 2016 at 3:47 a.m.

Alternative rock
New Zealand
Signed up 26 October 2015 at 5:39 a.m.

Acoustic
New Zealand
Signed up 19 May 2015 at 9:08 p.m.

Alternative Folk
New Zealand
Next bands around the globe

Other...
France
Alternative pop
Sweden
Rockstore
Phone: 04 67 06 80 00



General Informations: webmaster@rockstore.fr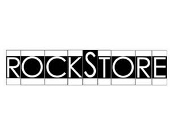 Rockstore
20 Rue De Verdun, Montpellier
Show on map
Ce lieu culte du rock et de la nuit montpellièraine, dont la façade classée est percutée par une cadillac propose aussi bien concerts d'artistes internationaux que tremplins ou concerts d'artistes émergents.

Situé en plein centre ville de Montpellier, entre la place de la Comédie et la gare, le Rockstore est devenu en 25 ans une salle de concerts mythique et un lieu culte des nuits montpellièraines.

La salle et sa Cadillac rouge ont accueillis plus de 3000 concerts depuis 1986 parmi lesquels multitudes de groupes "anonymes" devenus cultes. On se souvient de Radiohead, Lenny Kravitz, PJ Harvey, Pulp, Placebo, Faith No More, Suicidal Tendencies, The Stranglers, Hole, Cat Power, Boo Radleys, Brian Jonestown Massacre,The Kills.... mais aussi toute la scène française du rock au hip-hop avec des groupes comme NTM, FFF, Noir Désir, Daniel Darc, La Mano Negra, Phoenix, M83, Birdy Nam Nam ou encore Sébastien Tellier.