THE NEXT BANDS ON STAGE
Signed up 16 October 2016 at 3:47 a.m.

Alternative rock
New Zealand
Signed up 26 October 2015 at 5:39 a.m.

Acoustic
New Zealand
Signed up 19 May 2015 at 9:08 p.m.

Alternative Folk
New Zealand
Next bands around the globe

Electronic rock
Russia
Signed up yesterday at 10:46 p.m.

Indie Rock
Russia
Elysée Montmartre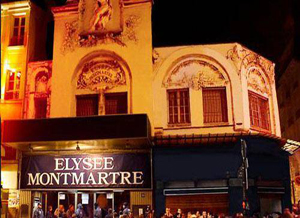 Elysée Montmartre
72 Bd Rochechouart, Paris
Show on map
L'Élysée Montmartre est une salle de spectacle parisienne située boulevard de Rochechouart, au cœur du quartier populaire de Montmartre. Malheureusement victime d'un incendie le 22 mars 2011 au matin la salle n'a toujours pas réouvert ses portes.