RECENT MEDIA
6/16/2021 12:55:22 PM
6/16/2021 12:29:38 PM
THE NEXT BANDS ON STAGE
Signed up 16 October 2016 at 3:47 a.m.

Alternative rock
New Zealand
Signed up 26 October 2015 at 5:39 a.m.

Acoustic
New Zealand
Signed up 19 May 2015 at 9:08 p.m.

Alternative Folk
New Zealand
Next bands around the globe

Emotional hardcore
Japan
Signed up less than one hour ago

Alternative rock
Italy
L' Alizé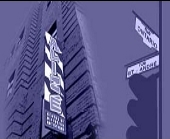 L' Alizé
900 Ontario Est, Qc, Montreal
Show on map
In its 12 years history, L'alize has become on of the best mid sized clubs in Montreal. A 750 capacity venues, it has seen every touring international act as well as all the famous Montreal bands that started in the city. Émergenza has done many shows here and is proud to call this home. Bringing through some of the best unsigned bands, we've been amazed at the super quality sound system in the venue. A good sound and a great view from wherever you stand, is what makes L'alize a special venue.