RECENT MEDIA
4/3/2021 7:12:30 PM
3/29/2021 9:04:02 PM
THE NEXT BANDS ON STAGE
Signed up 16 October 2016 at 3:47 a.m.

Alternative rock
New Zealand
Signed up 26 October 2015 at 5:39 a.m.

Acoustic
New Zealand
Signed up 19 May 2015 at 9:08 p.m.

Alternative Folk
New Zealand
Next bands around the globe

Other...
Russia

Indie Rock
Russia
Centrum Club
Phone: +49(0)361-789 738 8



General Informations: kontakt@centrum-club.de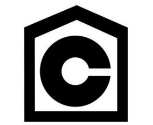 Centrum Club
Anger 7, Erfurt
Show on map
Seit 2010 finden in diesem geräumigen 600er-Rock'n'Roll-Club im Herzen Erfurts unsere Emergenza Semifinals statt. Das Centrum überzeugt auf mehreren Floors durch einen echt tollen Flair und kann sich als Konzertlocation mit Künstlern wie OK Kid, Itchy Poopzkid, Monsters Of Liedermaching, Frida Gold, Casper, Die Atzen und Dritte Wahl echt sehen lassen. Und folgendes schreiben die Clubbetreiber selbst über sich: "Entgegen den Gerüchten, jedes Jahr gab es neue, sind wir immer noch für Euch am Start und haben ein buntes, abwechslungsreiches Programm in Form von Partys, Konzerten, Kino, Buchlesungen und Polterabenden. Ja, es waren schon einige Polterabende – natürlich pfandfrei! Wir denken, es hat Euch Spaß gemacht und schlagen wie immer vor: TANZEN KANN HIER JEDER!"