RECENT MEDIA
4/3/2021 7:12:30 PM
3/29/2021 9:04:02 PM
THE NEXT BANDS ON STAGE
Signed up 16 October 2016 at 3:47 a.m.

Alternative rock
New Zealand
Signed up 26 October 2015 at 5:39 a.m.

Acoustic
New Zealand
Signed up 19 May 2015 at 9:08 p.m.

Alternative Folk
New Zealand
Next bands around the globe

Other...
Italy
Signed up yesterday at 11:29 a.m.

Jazz Rock
Belarus
Folken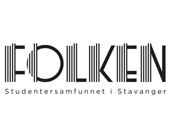 Folken
Løkkeveien 24, Stavanger
Show on map
Først og fremst er vi studentenes eget hus i Stavanger; en storstue med lav terskel, stor takhøyde og meget gunstige studentrabatter på det meste. Dernest er vi en hyggelig ukedagskafé og i helgene en tipp topp kjellerklubb med foosball, brennevin og shuffleboards. Og til sist er vi Stavangers desidert største og beste konsertleverandør, med to scener: Storsalen med kapasitet på 650 mann galleri inkludert, og Grottene som huser 180 konsertgjengere i en intim kjellerklubb.

Det er i Storsalen den store magien skjer. Med 7 cm svikt i gulvet kjenner du det fort om du er på en god konsert.