RECENT MEDIA
4/3/2021 7:12:30 PM
3/29/2021 9:04:02 PM
THE NEXT BANDS ON STAGE
Signed up 16 October 2016 at 3:47 a.m.

Alternative rock
New Zealand
Signed up 26 October 2015 at 5:39 a.m.

Acoustic
New Zealand
Signed up 19 May 2015 at 9:08 p.m.

Alternative Folk
New Zealand
Next bands around the globe

Other...
Italy
Signed up yesterday at 11:29 a.m.

Jazz Rock
Belarus
Bar Loose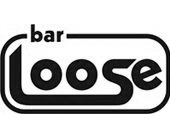 Bar Loose
Annankatu 21, Helsinki
Show on map
Bar Loosen yläkerran "iso puoli", simppelisti Bar Loose, on rock'n'roll-baari, jolla on historia. Ikkunaloosit, pöydät, taulut ja monet muut yksityiskohdat kannettiin henkilökunnan ja kanta-asiakkaiden toimesta kävellen muutaman korttelin päästä Fredrikinkadulta (jossa Bar Loose oli vaikuttanut vuodesta 2002) uuteen, isompaan lokaatioon alkutalvella 2009. Kaikki seinillä olevat valokuvat ja julisteet ovat yksityiskokoelmista, henkilökunnan omin käsin kehystämiä, kultaiset enkelit katon rajassa itse valettuja ja maalattuja. Baaria vartioivat massiiviset Agnus Young - ja MC5-maalaukset ovat tehneet Kalle Taivainen ja Jussi Virtanen. Bar Loose avataan arkisin ja lauantaisin klo 16, sunnuntaisin klo 18. Bar Loose on baari! Kylmä olut tarjoillaan 0,5 l tuopeista keskustan muihin baareihin verrattuna hyvin kilpailukykyiseen hintaan. Taustamusiikin valitsee henkilökunta, paitsi sunnuntai-iltaisin, jolloin musaa soittavat vaihtuvat Holy S**T!-deejiit. Sunnuntaisin Bar Loosessa pätevät myös Holy S**T-hinnat - kannattaa ottaa selvää, mitä se tarkoittaa, jos ei vielä tiedä. Bar Loosessa järjestetään joka toinen sunnuntai huippusuosittu WIZARD OF LOOSE -musavisa - lisäksi yläkerran isolta puolelta löytyy Kari Peitsamoa kunnioittaen nimetty "Kari Peitsamo Stage", jossa järjestetään aika ajoin akustisia keikkoja laulukamameiningillä.