RECENT MEDIA
7/25/2021 7:51:30 PM
7/25/2021 5:53:07 PM
THE NEXT BANDS ON STAGE
Signed up 16 October 2016 at 3:47 a.m.

Alternative rock
New Zealand
Signed up 26 October 2015 at 5:39 a.m.

Acoustic
New Zealand
Signed up 19 May 2015 at 9:08 p.m.

Alternative Folk
New Zealand
Next bands around the globe
Signed up yesterday at 7:53 p.m.

Other...
Germany
Signed up yesterday at 10:21 a.m.

Indie
Spain
The Rosemount Hotel
Phone: +61 93 28 70 62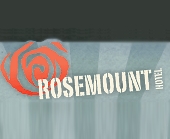 The Rosemount Hotel
459 Fitzgerald St (cnr Angove), Perth
Show on map
Nominated of best live music venue in Australia this has been given the prize as best bar/pub in the country. Serving cool drinks in the amazing beer garden, this is a dream place. The main stage has seen Australian rock and punk legends play and had national cool radio JJJ do live broadcasts. Emergenza brought to this venue some of the best local upcoming bands that went on do bigger and better things. We are delighted to be connected with such incredible venue with great management.