RECENT MEDIA
4/3/2021 7:12:30 PM
3/29/2021 9:04:02 PM
THE NEXT BANDS ON STAGE
Signed up 16 October 2016 at 3:47 a.m.

Alternative rock
New Zealand
Signed up 26 October 2015 at 5:39 a.m.

Acoustic
New Zealand
Signed up 19 May 2015 at 9:08 p.m.

Alternative Folk
New Zealand
Next bands around the globe

Other...
Italy

Jazz Rock
Belarus
Amplifier
Phone: +61 08 93 21 76 06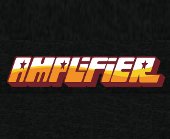 Amplifier
393 Murray St, Perth
Show on map
This is Western Australia's answer to the HI-FI bars. A great venue where the best Perth bands have come out the last few years. Western Australia has given the world some amazing bands the last few years and Amplifier is keeping the spirit alive. Showcasing the best upcoming bands and having some great international bands coming through, this is in the same building and part of the Capitol complex. 2 stages, 2 venues and more rock and roll than you can handle. A super live music club.