RECENT MEDIA
4/3/2021 7:12:30 PM
3/29/2021 9:04:02 PM
THE NEXT BANDS ON STAGE
Signed up 16 October 2016 at 3:47 a.m.

Alternative rock
New Zealand
Signed up 26 October 2015 at 5:39 a.m.

Acoustic
New Zealand
Signed up 19 May 2015 at 9:08 p.m.

Alternative Folk
New Zealand
Next bands around the globe

Alternative rock
Russia

Gothic Metal
Russia
Debaser Malmö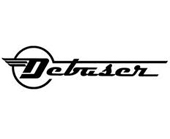 Debaser Malmö
Norra Parkgatan 2, Malmo
Show on map
Debaser Malmö blev verklighet 3 maj 2007! De fantastiska omgivningarna i Folkets Park på Möllan kunde inte vara bättre. Under det första året såg vi alltifrån Eldkvarn till Blonde Redhead på vår inomhusscen, medan storheter som Buck 65 & Ryan Bingham har besökt vår lilla scen på uteserveringen, som är lummig med gröna träd och kulörta lyktor. Nöjesguiden utnämnde Debaser Malmö till Årets Bar- och Mötesplats 2007 och efter det har flera utmärkelser följt, framröstade av Malmöborna. Vi har också huserat fester, galor och föreläsningar och bröllopsbruncher och går nu in på vårt femte år i söderns hjärta med bokningar som Nazareth, The Melvins, Bob Geldof, The Bronx, Yelle, Junior Boys, Alan McGee, Kevin Rowland och Deportees.