RECENT MEDIA
4/3/2021 7:12:30 PM
3/29/2021 9:04:02 PM
THE NEXT BANDS ON STAGE
Signed up 16 October 2016 at 3:47 a.m.

Alternative rock
New Zealand
Signed up 26 October 2015 at 5:39 a.m.

Acoustic
New Zealand
Signed up 19 May 2015 at 9:08 p.m.

Alternative Folk
New Zealand
Next bands around the globe
Signed up yesterday at 10:51 a.m.

Other...
Russia
Signed up 09 April 2021 at 2:16 a.m.

Indie Rock
Russia
The Metro Theatre
Phone: +61 02 95 19 92 31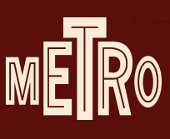 The Metro Theatre
624 George St., Sydney
Show on map
Now we are talking Australian live music history. This is THE place to play. No unsigned band or emerging artist can play this incredible venue unless taking part in the Emergenza music contest. This is where all the best international bands stop by and perform. This is where all the Best Australian bands played and then took on the world. Also the settings for Australian MTV for many years, this 1500 capacity venue is where dreams are made. Emergenza is proud to make this the place of the Aussie national finel and where we put the best up coming bands before taking them to Germany for the international final.