THE NEXT BANDS ON STAGE
Signed up 16 October 2016 at 3:47 a.m.

Alternative rock
New Zealand
Signed up 26 October 2015 at 5:39 a.m.

Acoustic
New Zealand
Signed up 19 May 2015 at 9:08 p.m.

Alternative Folk
New Zealand
Next bands around the globe

Pop
Spain

Other...
Germany
Il Banale Club
Phone: +39 349 090 4775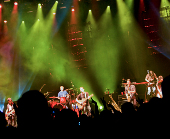 Il Banale Club
Viale della navigazione Interna 49, Padova
Show on map
Sono anni che i concerti dal vivo rappresentano il cuore dell'attività del Banale. Nonostante il cambio di sede la freschezza degli spettacoli non è mai venuta meno. I gruppi e le band emergenti, gli artisti nuovi e le nuove proposte presentate spesso nell'ambito di concorsi rock per formazioni emergenti completano una lista di gruppi italiani ed internazionali di grande livello. Emergenza rock ha sviluppato una collaborazione fattiva ed efficace che ha portato alla produzione di moltissimi eventi completamente dedicati ai gruppi emergenti italiani che hanno avuto al possibilità di esibirsi e di promuoversi dal vivo di fronte ad un pubblico entusiasta che da sempre affolla la bella sala del Banale.