THE NEXT BANDS ON STAGE
Signed up 16 October 2016 at 3:47 a.m.

Alternative rock
New Zealand
Signed up 26 October 2015 at 5:39 a.m.

Acoustic
New Zealand
Signed up 19 May 2015 at 9:08 p.m.

Alternative Folk
New Zealand
Next bands around the globe

Pop
Spain
Signed up yesterday at 9:22 a.m.

Other...
Germany
JAS'ROD
Phone: 04-91-96-07-42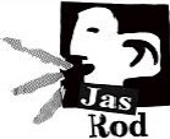 JAS'ROD
Avenue Paul Brutus - Les Pennes Mirabeau, Marseille
Show on map
Le Jas'Rod est une salle de concert située aux Pennes-Mirabeau près de marseille. Animée par l'association « Antre 2 Live », le Jas accueille de nombreux évènements musicaux ; groupes émergents, artistes internationaux et tremplin rock. Avec une capacité de 600 places, et une qualité sonore exceptionnelle, le Jas'Rod est devenu une scène incontournable du sud de la France.