RECENT MEDIA
4/3/2021 7:12:30 PM
3/29/2021 9:04:02 PM
THE NEXT BANDS ON STAGE
Signed up 16 October 2016 at 3:47 a.m.

Alternative rock
New Zealand
Signed up 26 October 2015 at 5:39 a.m.

Acoustic
New Zealand
Signed up 19 May 2015 at 9:08 p.m.

Alternative Folk
New Zealand
Next bands around the globe

Alternative rock
Russia

Gothic Metal
Russia
KEF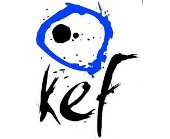 KEF
9 Belmont Street, Aberdeen
Show on map
This club is one of the best 500 capacity venue in Scotland. Emergenza music competition festival has brought emerging artist to this stage and showcased some of the best up coming bands in the North. Blessed with an amazing sound system, Kef is The club in Aberdeen. A popular spot as both live music and dj sets, most local unsigned artists want to play this very cool music club.