RECENT MEDIA
4/3/2021 7:12:30 PM
3/29/2021 9:04:02 PM
THE NEXT BANDS ON STAGE
Signed up 16 October 2016 at 3:47 a.m.

Alternative rock
New Zealand
Signed up 26 October 2015 at 5:39 a.m.

Acoustic
New Zealand
Signed up 19 May 2015 at 9:08 p.m.

Alternative Folk
New Zealand
Next bands around the globe

Other...
Russia

Indie Rock
Russia
Carling Academy 1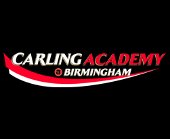 Carling Academy 1
52-54 Dale End, Birmingham (UK)
Show on map
.The former Carling academy is part of the complex that hosts The o2 Birmingham Academy which was refurbished recently. Emergenza was partner with this exciting complex where 3 stages where available to Brummy fans. Over the years, Emergenza music competition brought the best local up coming bands and showcased some of the finest musicians around.